A historic chambre d'hôtes in the Limousin region department Haute-Vienne (87) of France,
just 35km from Limoges and close to the A20 Paris - Toulouse autoroute, "La Croix" is the ideal place to . . .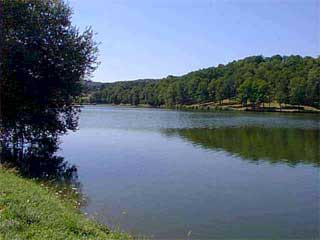 Enjoy golf or go hunting with the local chasseurs
Convenient stopover on your journey to the South of France, Spain or the Pyrenees
Enjoy La Croix du Rehs' 4-acre landscaped park with its own shaded boules court
ON YOUR DOORSTEP: lake of Chateauneuf la Foret with bathing beach and even the Statue of Liberty are only meters away
WORTH A DAY TRIP: the historic martyrs' village of Oradour-sur-Glane, the ski slopes at Le Mont Dore or the coast at Royan - all make a worthwhile day trip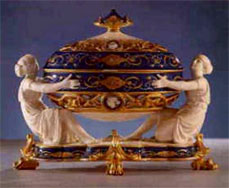 Explore Limousin, the unspoiled, least-populated region and heart of rural France.
Tour Limousin - the French lake district, with its forests, rivers and enchanting chateaux
Relax, horse ride swim, sail or fish at Lake Vassivière, one of France's major holiday centers
Go walking or cycling in safety on hundreds of kilometers of quiet roads and byways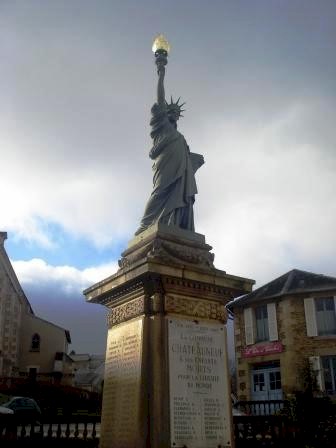 Visit the world-famous porcelain city of Limoges, rich in history and culture
CLOSE BY: the medieval town of Saint-Leonard-de-Noblat was a stopping place on the path to Saint Jacques de Compostelle (Santiago de Compostella) and its 13th century collegiate church houses the famous ''lock'' (of St. Leonard)
Visit 3 departments of Limousin in a whole new way.
Tèrra Aventura is a fun way to visit Limousin.
A treasure hunt in Limousin !
To find out more click here
or download PDF